Chips, stains, and other imperfections detract from the appearance of your smile. This can seriously affect your self-esteem.
Thanks to advanced cosmetic dentistry techniques, Dr. Louis E. Paulerio can revitalize and rejuvenate your teeth and gums.
Learn how the team at Point Loma Dentistry can improve smiles throughout San Diego, CA...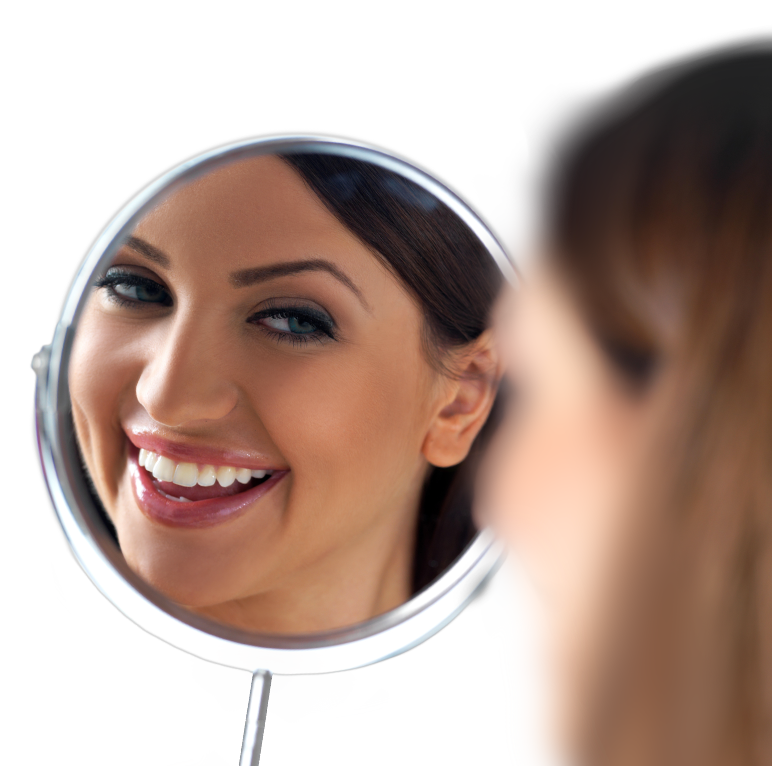 The Basics of Cosmetic Dentistry
Cosmetic dentistry covers several kinds of dental procedures that improve the appearance of the teeth, gums, and overall quality of a smile. There are a few basic principles behind cosmetic dentistry treatments at our San Diego office and how they benefit the lives of patients.
Enhancing the Teeth and Gums
Cosmetic dentistry addresses aesthetic concerns with the teeth and gums to improve the appearance of your smile. We use digital impressions and the latest technology in dentistry for your safety and convenience.
A Focus on Appearance over Function
Cosmetic dental care is focused on appearances. While a patient's dental health is always important to us, the primary goal of cosmetic dentistry is aesthetic enhancement. Patients should be in good health going into treatment.
Improving Patients' Confidence
Cosmetic dentistry makes a patient feels confident about laughing, smiling, and speaking. If you have a job that involves public interaction, this can take your career to the next level. Dentists can change people's lives for the better.
Concerns Cosmetic Dentists Can Treat
Advanced dental care allows us to address all sorts of issues affecting the appearance of the smile. We've helped countless patients in and around San Diego with these dental problems. Even complicated combinations of dental issues can be treated with cosmetic dentistry.
Speak with an Experienced Dentist
Who Puts Patients and Their Health First
Point Loma Family Dentistry is committed to helping patients throughout San Diego. We want you to have a smile you can be proud of, and will help you achieve your dental health and cosmetic goals using the latest techniques and technology available.
Born and raised in San Diego, Dr. Louis E. Paulerio has practiced dentistry in Point Loma for more than 20 years. He is a member of the American Dental Association, the California Dental Association, and the San Diego County Dental Society. Dr. Paulerio is also a Fellow of the Academy of General Dentistry and a Diplomate of the International Dental Implant Association.
If you live in the San Diego area and would like to learn more about the latest treatments in cosmetic dentistry, contact Point Loma Family Dentistry online. You can schedule an appointment by phone at
"Expert Dentist, Great Staff"
5-Star Reviews
Professional and caring. I actually don't dread going to the dentist with this team. (Never thought I would say that.) You feel like part of the family and know they are looking out for the best for you. Highly recommend them.
View On Google
Expert dentist, great staff in a friendly environment. Dr Paulerio has the most advanced technology and backs it up with top notch skills. Very impressive and highly recommend.
View On Google
Cosmetic Dentistry Procedures
Popular Smile Rejuvenation Options
Dentists have numerous options for improving a smile. During a consultation at our San Diego dental practice, we can discuss your goals and create a plan of action together. We can even use a digital smile preview so you get an idea of what the results will look like ahead of time.
Many of our favorite foods and beverages can cause stains. That may explain why teeth whitening is one of the most popular cosmetic dentistry procedures. Whitening at our San Diego office is far more effective than over-the-counter trays, strips, and toothpastes. A single teeth whitening visit can brighten your smile by several shades.
Dental bonding allows dentists to paint over imperfections that affect the teeth. Whether it's a stain, a chip, or a slight tooth gap, the durable tooth-colored resin can completely mask the concern. We carefully match the color of the bonding material to your existing tooth structure so it blends in seamlessly with the rest of your smile.
Veneers are an extremely versatile cosmetic dentistry option. These thin, semi-translucent shells of dental ceramic can conceal all kinds of imperfections from view. Veneers essentially do the work of whitening, bonding, and other cosmetic dentistry procedures. Just one or two veneers may be all a patient at our San Diego office needs for a better smile.
Severe decay and fractures can't be treated with veneers, bonding, or fillings. Instead, dentists will usually opt for crowns, which cap a severely damaged tooth. With CEREC Primescan, we can get a highly detailed intraoral image to help us create a custom crown. In fact, this technology helps us craft realistic same-day tooth-colored crowns.
Tooth loss can cause gaps in your smile, which can also impact your dental health. Dental implants can support crowns, bridges, and dentures, filling in gaps and giving you a beautiful, fully functioning smile. Thanks to CADCAM and 3D technology at our San Diego office, the oral surgery to place implants is safer than ever before.
When the gums dominate the appearance of your smile, a cosmetic dentist can revise the prominence of the gumline. Thanks to dental lasers and other advances in dentistry, our San Diego team can reshape soft tissue with minimal discomfort and a shorter recovery. This doesn't just improve the look of your smile–it can also improve your dental health in the process.
Orthodontics
Whitening, veneers, and gum reshaping can only do so much. When it comes to problems related to malocclusion, orthodontic care is the best option for your appearance and long-term health. Using ClearCorrect or SureSmile® Invisible Aligners, Dr. Paulerio in San Diego can close gaps, rotate a twisted tooth, and improve the spacing of your smile.
We know you may have several dental issues, which is why our San Diego practice offers smile makeovers. This treatment plan combines multiple cosmetic dentistry treatments to revitalize a patient's appearance. Teeth whitening, veneers, and even dental implants can be used to fill gaps, lift stains, and leave a smile looking pristine. Smile makeovers can take months to complete, especially if implants are used, but the final results are nothing short of breathtaking.
Improving the Lives of Patients
& Giving San Diego a Reason to Smile
Dr. Paulerio and his staff have been providing the dental care for our family for decades. Their caring professionalism, augmented by the most modern of dental technologies and techniques, has been the underpinning for the enthusiasm expressed by all of his patients. Don't wait until you absolutely need a dentist, see them now to get yourself into the planned preventative dentistry mode. They have our highest recommendation.
View On Google
The team at this office is incredible! Each and everyone of them make your dental visit enjoyable. And Dr. Paulerio is one awesome dentist. Using leading edge technology and knows what he is doing. Can't wait for my next visit
View On Google