Dental Implants
Missing teeth can be painful, cause trouble chewing, impact your speech, and make you feel self-conscious about your smile.
As difficult as it is to live with an incomplete smile, tooth loss can also lead to serious oral health issues.
Fortunately, Dr. Louis E. Paulerio in San Diego, CA, can restore the form and function to your smile with dental implants.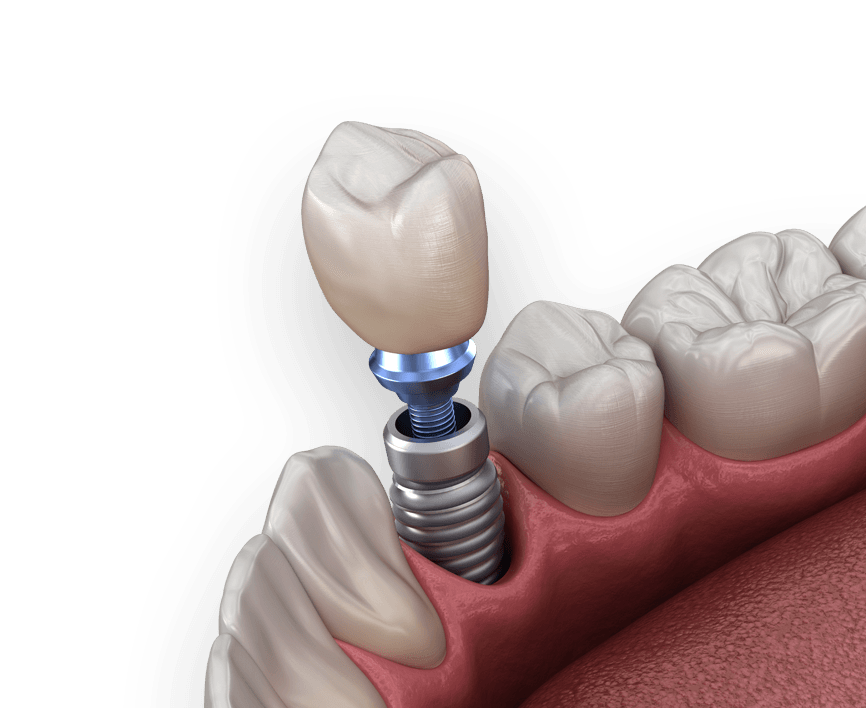 Dental Implants
Can Completely Restore Your Smile
Dr. Louis Paulerio offers complete implant treatment in-house. He uses advanced technology, including 3-D imaging and a CAD-CAM system (computer-aided design and computer-aided manufacturing, or CEREC®) to place implants with incredible precision and safety.
A Long-Term Solution
to Support Your Health
Experience Durable Results
Maintained properly with at-home hygiene and regular exams, dental implants can last a lifetime. Restorations will eventually need to be replaced, but implants can provide decades of benefits.
Maintain Bone Density
When a tooth is lost, the lack of stimulation by the missing tooth roots causes the jawbone tissue to atrophy. This can lead to adjacent teeth shifting in an attempt to close the gap, which can give your face a sunken and aged look. Implants' titanium posts are the only dental treatment that can stop jawbone atrophy after tooth loss.
Restore Form and Function
Traditional dental restorations such as dentures often slip and require messy adhesives. Implant-supported dentures are crafted to blend seamlessly with your natural teeth and will stay firmly in place. This allows you to eat, speak, and smile with confidence.
I had called and was able to get an emergent app that day to have an issue addressed. Dr. Paulerio and his staff stayed after hours to take care of me! Felt like they cared so much about my needs. The office is very modern with the best technology to care for people in the community! Definitely recommend!
View On Google+
Phenomenal service bc of even better Staff. Dr P & his team are truly committed to ensuring the Client receives the best care possible, in minimal time. If you're a Vet on referral, stop looking! This is your place. True Professionals, easy to trust.
View On Google+
​Factors Affecting Patients' Candidacy
During a consultation at our San Diego dental office, Dr. Paulerio will evaluate your candidacy by discussing your medical history, your concerns, and your overall dental goals. Factors that must be considered include:
The Dental Implant Process
Takes Several Months
Dental Implants Can
Give You Something to Smile About
If you are missing a tooth or a number of teeth, our San Diego dentistry office can provide a life-long solution that not only restores your smile, but supports your health as well.
Our dentist and his team of dental professionals can answer any questions you may have in regard to implants and how cosmetic dentistry can provide a smile you can be proud to share.