Dental Implants
A missing tooth not only affects the appearance of your smile and the function of your bite. It can also have an impact on your health. The roots of a tooth play an important role in maintaining bone density in your jaw. When a tooth is lost, the lack of stimulation by the roots leads to bone loss. As this atrophy continues, it causes teeth to shift, and for your face to appear sunken and aged. The only dental treatment that can stop further bone loss is dental implants. The titanium base of an implant acts as a substitute for the roots of a lost tooth, and give the bone tissue the needed stimulation to cease further bone atrophy. This gives our San Diego dentist a stable base to create a custom cosmetic dental restoration. For Dental Implants in San Diego, Root Canal, and more, call us at (619) 223-3811 and book a consultation.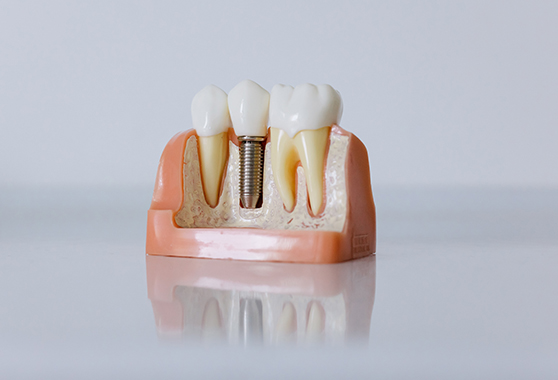 Same Day Crowns
If you suffer from a tooth compromised by damage or decay, we can immediately restore the form and function of your smile with a same-day crown. Our San Diego dental practice strives to offer patients the latest innovations in dental technology. Thanks to the next generation CEREC Primescan in-office milling system, we can restore your smile in a single visit with stunning results. Our dentist will capture a 3-D image of your smile to create a virtual model of your crown. Taking into account the measurements of your smile and the shade of your teeth, our dentist will construct a crown from a single block of medical-grade porcelain. You can leave your appointment enjoying immediate results that last as long as a traditional crown.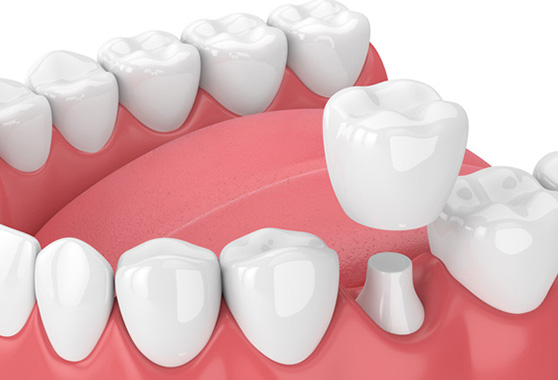 Cosmetic Dentistry
Our San Diego dentistry uses the latest techniques and technology to offer patients solutions to a range of problems that leave their smiles looking unhealthy. From teeth whitening to dental implants, our dentist can address worn or damaged teeth, missing teeth, gaps, gummy smiles, receding gums, aging crowns or bridges, and unattractive metal fillings. Cosmetic treatment options specialize in enhancing the aesthetics of your teeth to give your smile–and your self-confidence–an extra boost. San Diego dentist, Dr. Paulerio, utilizes the newest digital visualization tools to provide patients previews of results during consultations so that together with the dentist, you can make an educated decision before beginning a cosmetic treatment plan.